Flower & Bug Series – Irises and Butterflies Art Print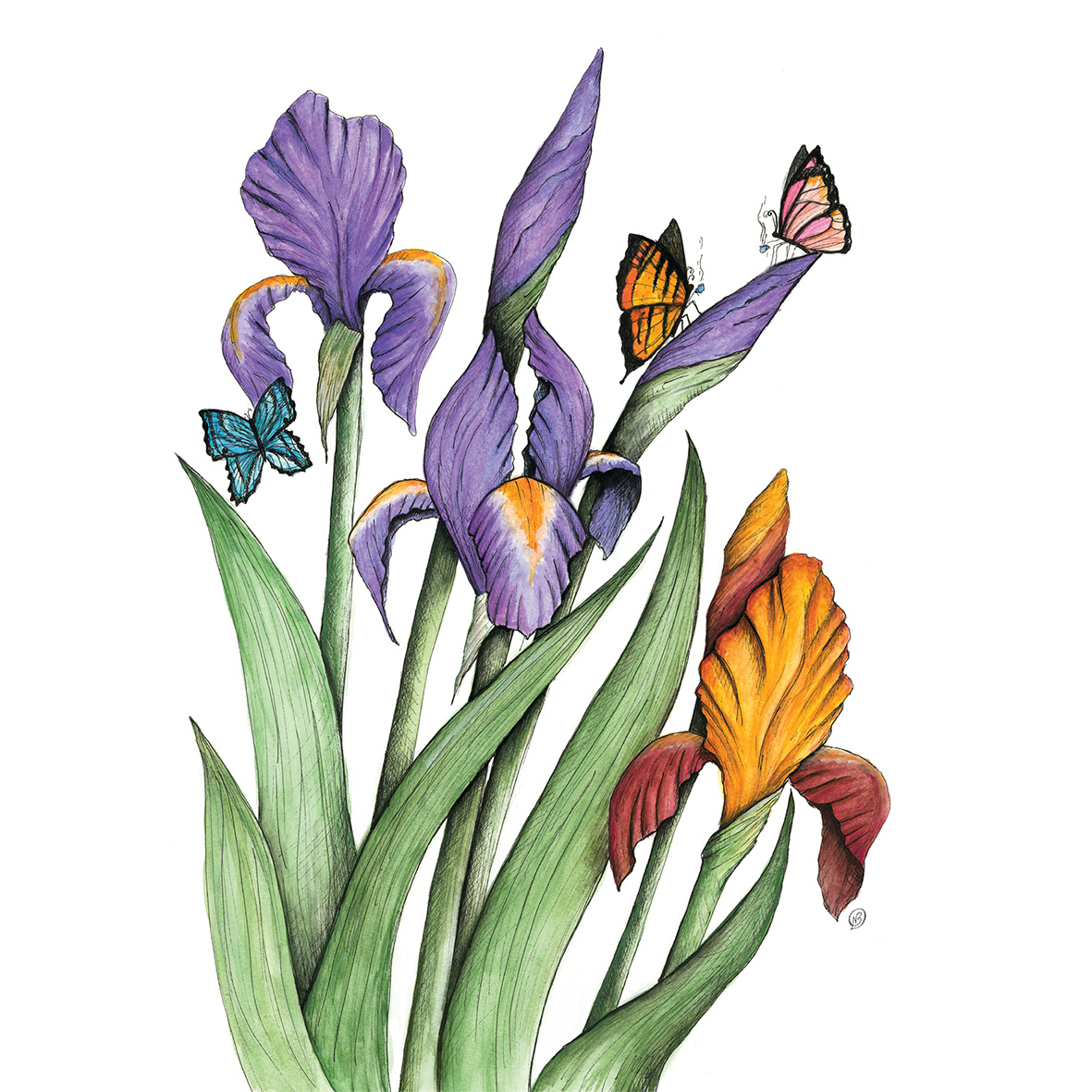 Flower & Bug Series – Irises and Butterflies Art Print
I am a huge fan of botanical art, and I think the artists who create these amazing artworks are so patient and dedicated – it is a style I would love to learn how to master. However, where botanical artwork has to be an exact and scientifically correct, I cannot help but add in whimsical details and imaginary scenarios with insects catching up with friends over a cuppa, or reading the morning paper. This series is created with that idea of mixing the botanical with the totally irreverent.
Bearded Irises are such beautiful flowers, with their elegant ruffled petals. Butterflies are fluttering around, and two of them are enjoying a chat together while that have their cups of tea.
Original Medium
Ink, Watercolour pencils and gouache on 360GSM Acrylic paper – original on A3 sized paper.
Frames
We've tried to keep our framing as simple as possible, so below are our options. Please advise your colour preference in the comments section at checkout:
A4 - Black, White or Wooden / Natural
A3 - Black, White or Wooden / Natural
A5 - We've kept this option extra simple - No framing options available
Also available as