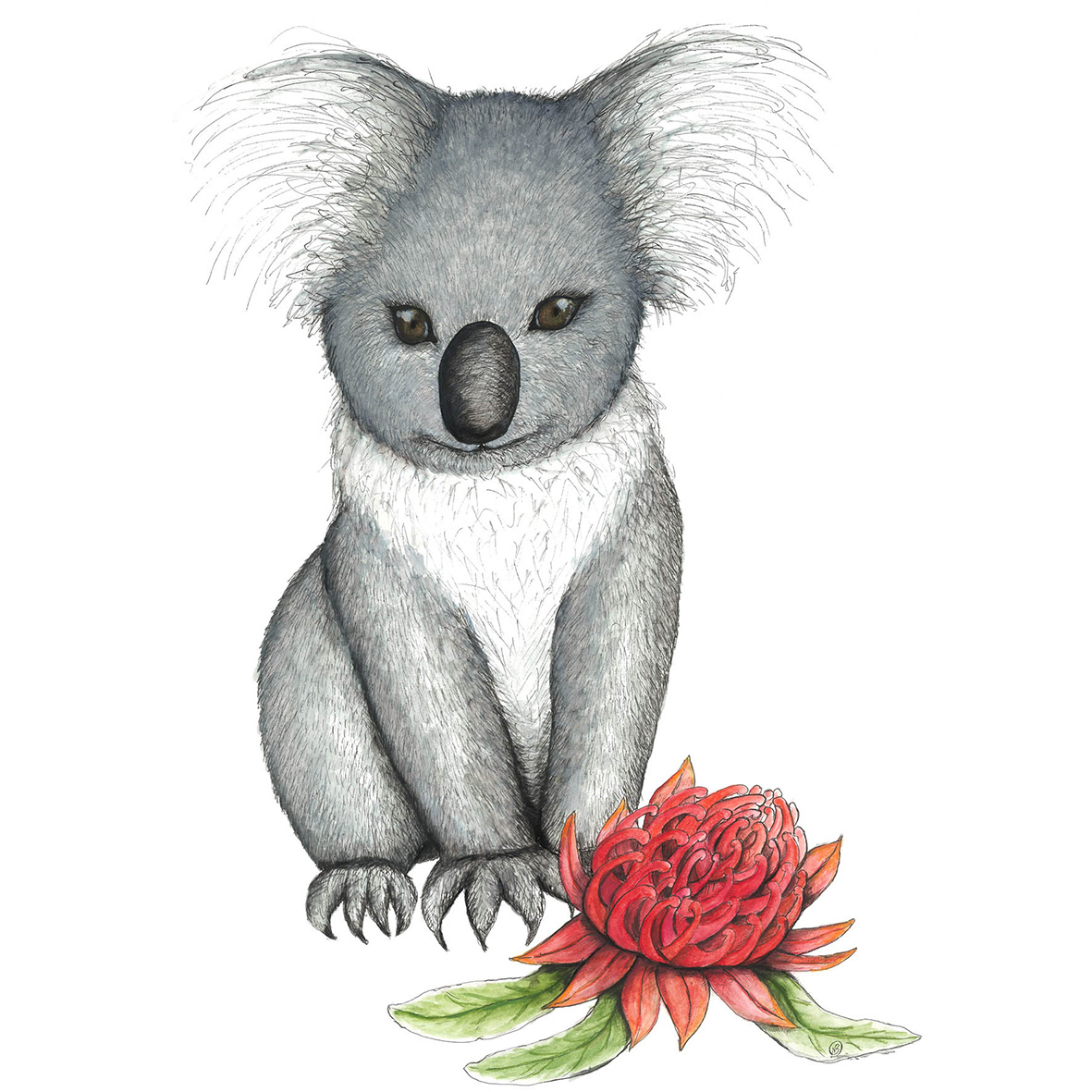 Young Koala with Waratah
I always enjoy adding to our Australian Native animal images, but I always make sure that its an image that I think people will respond to and love. I think people are always endeared towards baby animals, and they are just so sweet and cuddly looking - plus it's hard to find a cuter native baby than the koala. The intention behind the image was to keep it simple, in almost black and white, and then let the beautiful Waratah flower add a punch of bright red colour to catch your eye.
Original Medium
Ink, Watercolour pencils and gouache on 360GSM Acrylic paper – original on A3 sized paper.
Frames
We've tried to keep our framing as simple as possible, so below are our options. Please advise your colour preference in the comments section at checkout:
A4 - Black, White or Wooden / Natural
A3 - Black, White or Wooden / Natural
A5 - We've kept this option extra simple - No framing options available.
Also available as